Laboratory for Atomic Collision Processes
Laboratorija za fiziku atomskih sudarnih procesa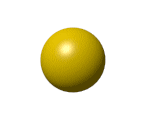 Introduction , People , Gallery , Projects and Publications , Collaboration , Conferences , Awards , Links
Introduction
Our research ranges from elementary processes in atomic systems to luminescence properties of nanoscale materials; from simple atoms to biomolecules with applications for medicine, radiation damage and environmental science. Collisional processes of electrons, like elastic scattering, excitation, ionization and autoionization, dissociative attachment, and others are studied. Research activities within the Laboratory for atomic collision processes are aimed at quantifying and understanding the fundamental basis for these processes. Theoretical studies are oriented towards uderstanding of atomic particle scattering on 2-D periodic structures, interactions of atoms with strong laser fields, quantum dots in EM fields and quantum information theory. There are three main experimental set-ups currently running: UGRA, TR-LIS and OHRHA. All of these have openings for postgraduate research projects. Much experiance has been accumulated in the design of electron spectrometers, formation of electron beams, particle detection, time-resolved laser spectroscopy as well as in high vacuum technology. We mantain database on electron scattering processes - BEAMDB. Researchers are collaborating with other groups on experiments with synchrotron radiation at SOLEIL and ELETTRA and atomic/molecular theoretical groups.
People
Head: Dr. Nenad Simonovic
Members:
Associate Members:
AM Theory Group link
Students:
Open positions - PhD students are welcomed!
Technical Staff: Miroslav Maksimovic, Borislav Glavan
Founder of the Laboratory: † Prof. Dr. Milan Kurepa (1933-2000)
Previous members:
Previous students: Prof. Dr. Dragica (Babic) Knezevic, Slobodanka Kalezic, M.Sc., Dr. Zeljka Nikitovic, Dragana Pavlovic, Aleksandra Cuckovic

Members of the Laboratory, December 2011.
Jelana Maljkovic, Vladimir Pejcev, Svetlana Vucic, Sanja Tosic, Dragutin Sevic, Miroslav Maksimovic, Branko Tomcik, Stefan Djordjevic, Duska Popovic, Nenad Simonovic, Aleksandar Milosavljevic, Leposava Vuskovic, Bratislav Marinkovic, Tasko Grozdanov, Vojislav Radojevic
Projects and Publications
NATIONAL RESEARCH PROJECTS


**2023 publications in Atomic, Molecular, Optical and Chemical Physics.
*2020, 2021, 2022 publications in Atomic, Molecular, Optical and Chemical Physics.



"Physics of collisions and photo processes in atomic, (bio)molecular and nanosized systems"
Publications: 2011 , 2012 , 2013 , 2014 , 2015 , 2016 , 2017 , 2018 , 2019


Current areas of research activities are:
(1) UGRA - Electron Spectrometer for Angular Distributions - is an electron spectrometer with high current electron beam gun and double mirror cylindrical analyser designed for measuring angular distribution of ionic fragments from molecular dissociation upon electron impact.
(4) Interaction of synchrotron radiation with atoms and molecules. Radiation damage. Ultrafast chemistry. ESUO-Serbia
Concluded experimental set-ups:
---
Postgraduate Research Projects:
(1) Measuring of autionization spectra utilizing electron spectrometers.
(2) Implementation of Logical model of Information System in Atomic Collision Physics. Formation of Data base for electron-atom scattering processes and cross sections.
(3) Design of resistively heated oven for producing molecular beam of biomolecules.
---

"Electron and laser spectrometry and collisional cross sections for atoms, ions, molecules, metastables and biomolecules"
Publications: 2006 , 2007 , 2008 , 2009 , 2010
"Experimental investigation of laser and electron interaction with atoms, metal vapours and molecules"
Publications: 1996-2000 , 2001 , 2002 , 2003 , 2004 , 2005
"Characterization of insulating nanocapillaries by electron beam"


---
Colaboration
INTERNATIONAL RESEARCH PROJECTS

---
---
Conferences organized by us:
---
Awards and distinctions:
---
Links